What is cable confectioning?
Cable confectioning is the process of making cable assemblies for various applications. This process involves selecting appropriate components, such as cables, connectors, protective sheaths and other parts, and assembling them into a whole that meets the customer's specifications and requirements.
There are several types of cable confectioning, including manual and automatic ones. Hand confectioning is the process of cable assembling by hand, which requires a high level of skill and precision. On the other hand, automatic confectioning is the process of assembling cables using automatic machines, which enables faster production and less possibility of error.
Cable confectioning is used in a variety of industries, including the electronics, automotive, telecommunications, and electrical industries. Cables are assembled for various applications, such as power supply, signaling, communication, and others.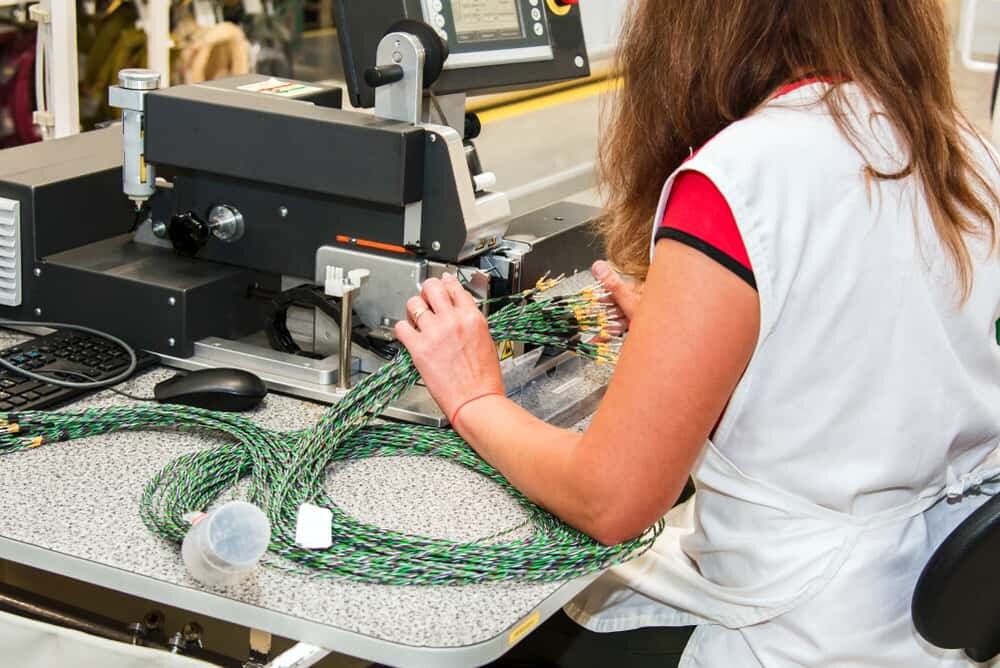 Why You should choose us?
We are a business with many years of experience in making special cable sets according to the customer's specifications.
Technical knowledge and appropriate tools ensure fast and high-quality products for our clients. By constantly investing in new equipment, we ensure quality and competitiveness in the market.
We specialize in the production of cables in large and small series, according to the tailor-made principle according to the client's technical drawings and specifications.
When making cable sets, we use Komax, Mecal, Kabelmat, and Zoller+Frohlich machines, which enable an efficient and modern approach.
Our goal is to offer the most appropriate economic and technical solutions every time.
Our professional team, organization of work, equipment of the production plant, and output control of the product before delivery are a guarantee of quality, reliability, and sustainability.

It all starts with your request to make a cable according to an existing design or for us to develop a suitable cable for its application. Our team of experts works with you to understand your needs and meet your specific requirements.

This phase involves procuring the necessary parts to make the cable. We source high-quality parts from trusted suppliers to ensure cables are reliable and long-lasting. All parts are carefully selected and checked by our experts to ensure they meet the client's requirements.

The production process includes cutting the cable to size, preparing the cable ends (insulation, crimping, or sometimes soldering), mounting the connector, and forming the cable into the desired shape. After that, there is testing and quality control to ensure the safety and reliability of the cables.
Would you like to find out what we can produce for you?
Do not hesitate, feel free to contact us!
Address
Josipa Jelačića 135
10430 Samobor
Croatia | Hrvatska
Phone Number
Tel: 01/ 3360 386
Fax: 01/ 3362 869